Wheelchair Basketball- Lives Changed
€21.1K

of €257.9K raised

15

Givers
Joined
Donate
Share
The Israel Sport Center for the Disabled serves children, youth and adults with disabilities in Israel. The unique services of the center, leveraging sports as a powerful tool of integration and rehabilitation are offered to children with disabilities of all ages, socio economic backgrounds and religions. The opportunity to excel, win, and compete within a fair environment builds character and stamina, and helps children with disabilities break the vicious cycle of social solitude and exclusion. Since its inception as a competitive sport, Wheelchair basketball has served to showcase wheelchair sports worldwide. Its fast, agile and dynamic nature makes it attractive to watch and play and it is now one of the largest sports activities offered at the Israel Sport Center for the Disabled. 8 teams, from children to adults, from recreational to Euroleague, are operated at the ISCD, with its premiership team representing the center and Israel in International events regularly. The ISCD, as a wheelchair basketball club, is the largest in the world. Thanks to the pointing and classification system, a wide variety of disabilities are eligible to play, and players include paraplegics, amputees, congenital medical conditions and more.
Campaigns from this Nonprofit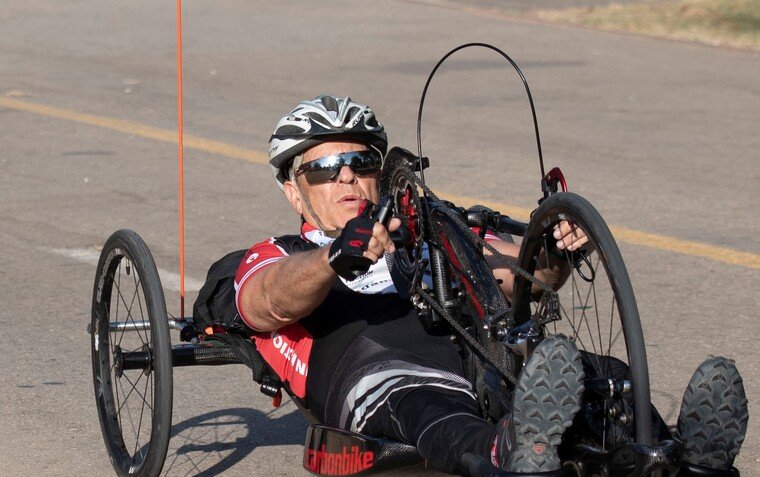 American Friends of Israel Sport Center for the Disabled
active
Arik Gruber's NY Marathon for the Children of t...
This November, I will be hand cycling the 42.2 km of one of the world's largest Marathons – the NYC Marathon.
€17.6K

of €51K raised

0

Givers
Joined