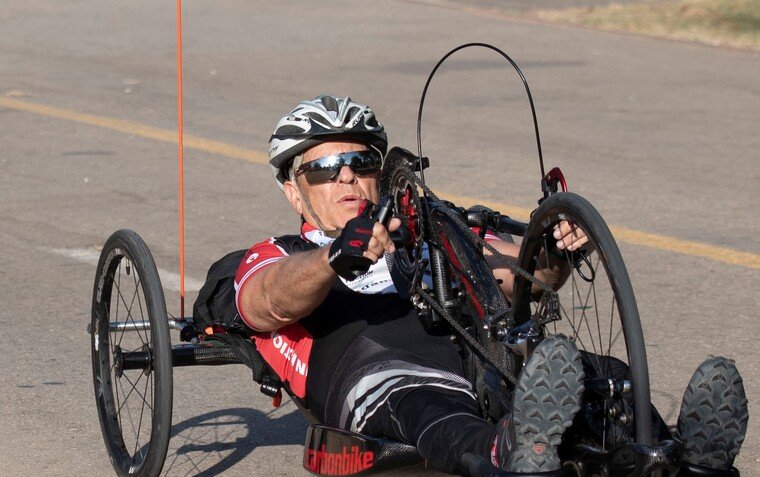 Arik Gruber's NY Marathon for the Children of t...
0%
$17.3K

of $50K Goal

21

Donors

0

Shares
Donate
Share
This November, I will be hand cycling the 42.2 km of one of the world's largest Marathons – the NYC Marathon. This will not be my first time – in 2011 I completed the Marathon after a severe crash, and returned in 2013 to complete it again, this time in one piece. I was severely injured in the Yom Kippur war and since then, sport has played a major role in my life – for rehabilitation, recreation and empowerment. While being an athlete, I met people from all over the world, with and without disabilities and I have had the opportunity to inspire and be inspired. I have had a successful career as a lawyer specializing in tax and recently I joined the board of directors of the Israel Sport Center for the Disabled, one of the largest organizations in the world offering children and adults with disabilities an opportunity to join the wonderful world of disabled sports. The center is in need of funds. While serving thousands of people and families every year, it maintains a very strict budget of only 3.5M USD per year. My goal is to raise 40000 USD for the purchase of much needed rehab and fitness equipment for the center's new adapted fitness facility which is being built these days. My biggest dream is to establish a hand cycle club for children with disabilities at the Israel Sport Center for the Disabled. With your help – I will achieve this dream. Any donation will be appreciated. Yours, Arik
Comments (2)
Kobi Azriel

Great cause !
Campaigns from this Nonprofit
American Friends of Israel Sport Center for the Disabled
active
Wheelchair Basketball- Lives Changed
The Israel Sport Center for the Disabled serves children, youth and adults with disabilities in Israel. The unique services of the center, leveraging ...