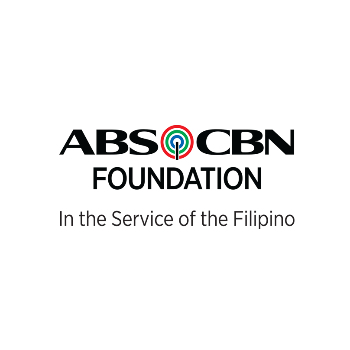 Member since Dec 06, 2016
$148.6K

Donations

3

Volunteering Hours

11

Total Campaigns
About
Since 1989, ABS-CBN Foundation, Inc. (AFI) has been in the forefront of development programs that uniquely affect strategic sectors in the Philippines-each one with distinct goals and considerable imp…
Since 1989, ABS-CBN Foundation, Inc. (AFI) has been in the forefront of development programs that un…
Continue Reading
More
Contact Details
Quezon City

, Philippines

, Mother Ignacia Avenue, corner Eugenio Lopez St. Diliman, Quezon City Philippines

, 1101

+632 415 2272 loc 37
Verification
This information is needed for the verification of your organization.
Certificates
Annual Reports
Active Campaigns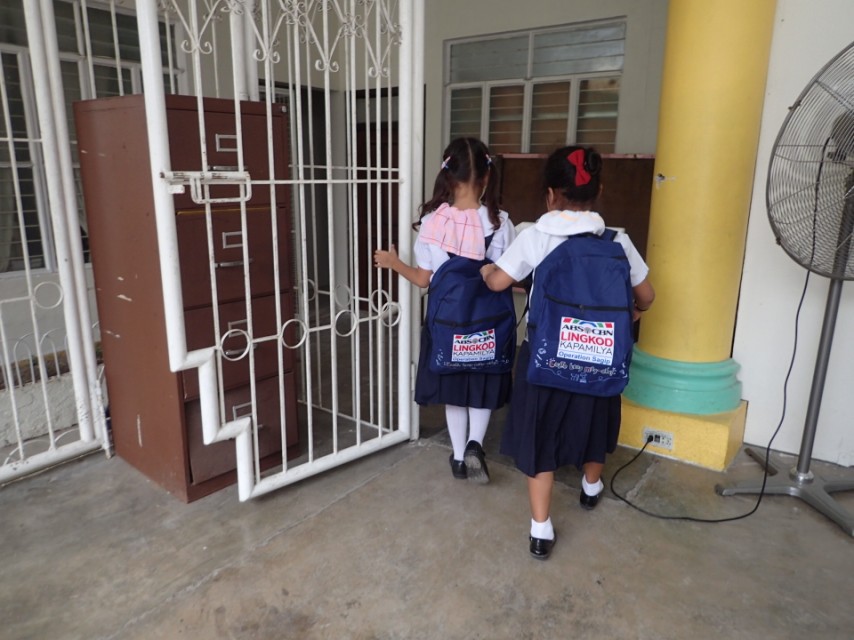 'Tulong-tulong sa Pag-Ahon Para sa Edukasyon'
Through 'Tulong-tulong sa Pag-Ahon Para sa Edukasyon' SCHOOLS AFFCTED BY TYPHOON ULYSEES TO BENEFIT FROM KNOWLEDGE CHANNEL AND SAGIP KAPAMILYA FUND-RAISING...
No Excuse for Child Abuse
When Bantay Bata started in 1997 as a child welfare program for children at risk, it focused on helping children who are physically abused and maltreated....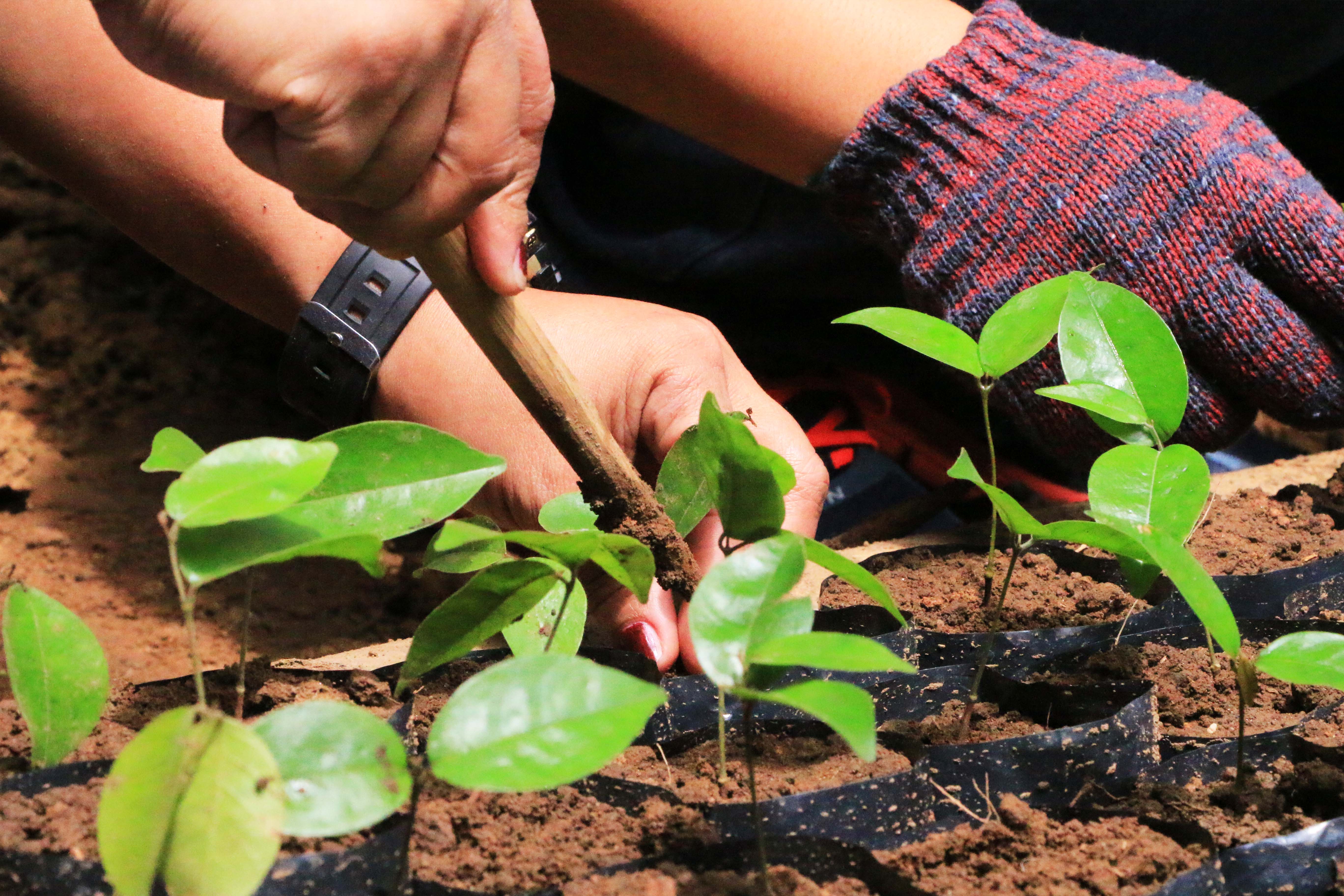 Filled with Trees - Tree Planting Campaign
For every Php 250, we will plant 1 tree under your name in the La Mesa Watershed, the only remaining forest of its size in Metro Manila.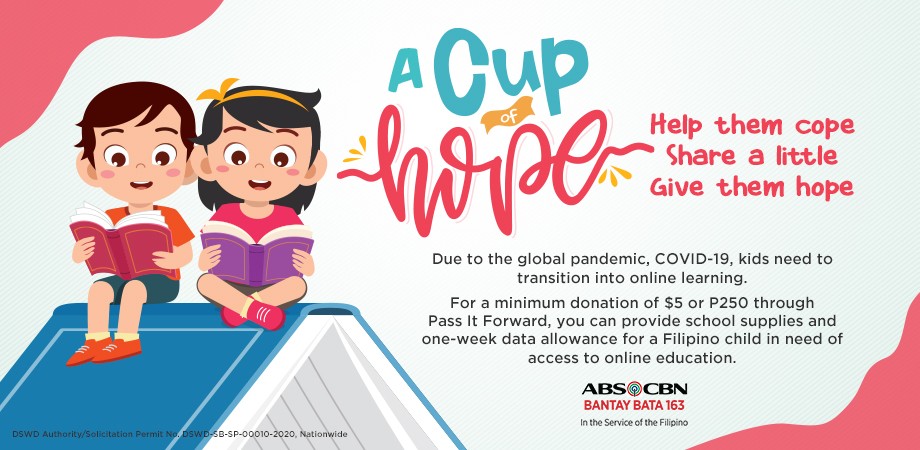 A cup of hope: Help them cope. Share a little. Give them hope.

Bridge of Love Campaign: Help No Work-No Pay Families quarantined due to COVID19
Pantawid ng Pag-ibig aids more than 750K families, gears up for 2nd phase to cross 1 million mark
It takes a Village to Raise a Child
A home is what thousands of children have found in Bantay Bata 163 Children's Village since its establishment in May of 2003. Located on a 2.5 hectare...
Bring a smile to every child's face!
Since it was launched in 1997, Bantay Bata 163 has responded to more than 300,000 calls from the hotline. One of its services is medical assistance – ...
Protect the Verde Island Passage
SEA Institute would like to raise funds to support Kapit Sisid (KS), a group of marine experts that aims to help communities protect their marine resources....
Help Mindoro Create Healthier Honey
The bee production, management and product processing project given to Pulot Tadyawan Association (PTA) aims to help the community earn a living and also...
VCO Production Plant in Sibuyan Island
Bantay Kalikasans' Green Initiative has been assisting Sibuyan Island. In partnership with the public anf private sectors in developing community managed...
Solar Panels in Buhatan Floating Restaurant
Before the birth of the Buhatan River Cruise and Firefly Watching, the people of Buhatan were not aware of the importance of the river. They were still...